Thinking Talking is a collaboration between two experienced Speech and Language Therapists, Anna Branagan and Stephen Parsons. We focus on what works in the classroom to support children's development of speech, language and communication.
Stephen Parsons has worked as a Speech and Language Therapist for over 30 years, including over 20 years in Hackney and the City of London where he was Speech and Language Therapy Service Manager. He originally trained in Australia.  He has a long term interest in vocabulary and has published research in the area. He is Chair of NAPLIC, the UK organisation for professionals working with developmental language disorder, and UK representative of RADLD, the international campaign to raise awareness of developmental language disorder.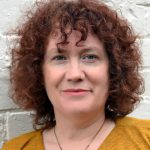 Anna Branagan has over 25 years experience as a Speech and Language Therapist. Anna trained in the UK and now practices in Gloucestershire and Worcestershire. In her specialist role she supports schools to develop inclusive practice. She also works within a Youth Support Team working with vulnerable teanagers.
Anna and Stephen first worked together in a preschool unit for children with Developmental Language Disorder in Hackney. Despite now living some miles apart they have continued to collaborate and as well as training they have jointly authored Language for Thinking: a structured approach for young children (original 2005 and colour version 2016), Word Aware: teaching vocabulary across the day, across the curriculum (2014) and Word Aware 2: teaching vocabulary in the Early Years (2016). They have also collaborated with Melanie Cross to author Language for Behaviour and Emotions (2021)